Shuttle Bus Information
SPRING HILL SUITE GUESTS: Shuttle will pick up guests and depart at 5:30 pm to the Sheraton and then on to the wedding venue.
SHERATON GUESTS: Shuttles will depart the Sheraton at 5:45pm to Stone Barns.
AFTER the Wedding:
An early shuttle will leave ~11:40pm to take all train guests to the Tarrytown Train Station. Evening train times are 12:12 AM and 1:08 AM.
Shuttles will leave from 11:45pm - 12:15pm from Stone Barns to the Sheraton and Spring Hill Suites.
About the Wedding Weekend
We designed our celebration as a "mini-destination" wedding. We'll be hosting a cocktail party the night before the wedding and a brunch the day after. So if you can, we encourage you to think about staying one or two nights! The country is a beautiful place for you to explore the cute restaurants, shops and surrounding towns.
We hope you can help us celebrate all weekend long!
The Wedding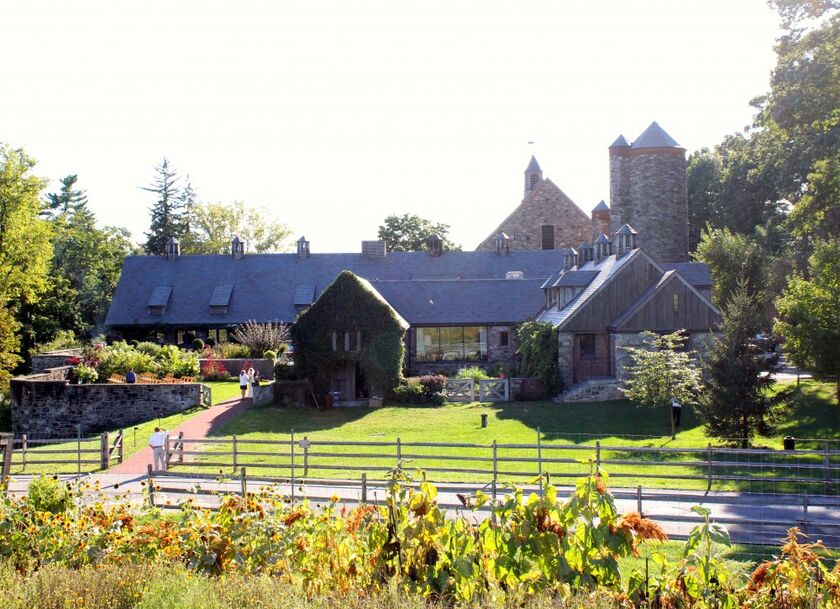 Saturday, June 30, 2018
6:30 PM
Attire: Semiformal Attire
Ceremony and Reception
Blue Hill At Stone Barns
630 Bedford Rd, Pocantico Hills, NY
Wedding Weekend Events
Night Before Welcome Cocktails
Friday, June 29, 2018
8:30 PM
Bedford Post Inn
954 Old Post Road, Bedford, NY 10506, USA
For all guests arriving the evening before, please stop in for some welcome cocktails!
After-Party
Sunday, July 1, 2018
12:00 AM
Bedford Post Inn
954 Old Post Road, Bedford, NY 10506, USA
After the wedding reception, all are welcome to drinks. The Bedford Post Inn is about a 25 minute drive from Blue Hill at Stone Barns. Please check back for transportation options.
Brunch
Sunday, July 1, 2018
11:30 AM
Bedford Post Inn
954 Old Post Road, Bedford, NY 10506, USA
Everyone who is staying in the area is invited to come and have brunch with us the morning after the wedding.